April 19-21 Rockingham, NC
VENUE
The Cole Center
1042 West Hamlet Ave
Hamlet, NC  28345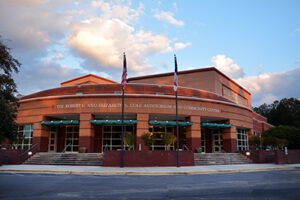 HOST HOTEL
Information coming soon
SCHEUDLE

Rockingham, NC Performance Schedule
Performance Schedule posted 10-12 Days before the competition 
The Program for the Competition will also be on the App where you Claim your Photo & Video...you can also follow along with the competition using the Dakiki App.
WANT TO BE A DANCE MACHINE PHOTOGENIC CHAMPION? 
Bring a recent 5 x 7 or 8 x 10 in black & white or color photo to the competition.  Please write name, age, and studio on the back of the photo.  Photos will be returned at the competition but contestants are responsible for retaining their photo on that day from the Merchandise Table.  Dance Machine is not responsible for any damages to the photograph submitted.  You must enter photogenic on the day of competition at the Merchandise Table.  You do not have to be a registered competitor to enter the photogenic category, but you must be affiliated with a registered studio.  DO NOT SEND PICTURES OR MONEY FOR PHOTOGENIC ENTRIES-you must enter at the competition.  There is a $50.00 fee per photo entered in the photogenic competition. Each photogenic entry will be awarded a trophy and receive a rating.  Overall Photogenic Awards will be based on the number of entries submitted. Photogenic Awards will be presented during Group Awards.